Campaign
Posted on Tue July 18, 2023.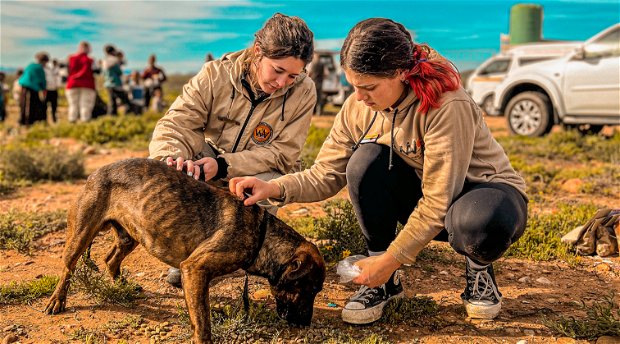 Today, we celebrate the life and legacy of a man who fought tirelessly for justice in our country. Nelson Mandela Day was launched in 2009 in recognition of Madiba's birthday on 18 July, via unanimous decision of the UN General Assembly. This day is a global call to action for citizens of the world to take up the challenge of spending 67 minutes of their day serving others and thereby following in the formidable footsteps of the great Madiba.
This year, we joined forces with the Animal Care Team and the State Veterinary Office of Oudtshoorn, and collaborated on an initiative for the community of Volmoed, on the outskirts of Oudtshoorn.
Read More