Animal Wish-list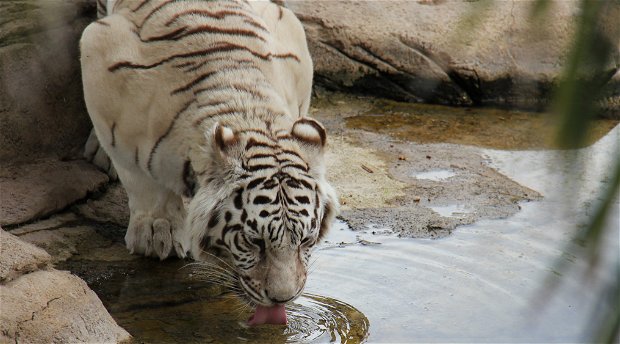 With such a wide variety of animals to care for, we are always drawing up lists about what we need most.
A lot of the items we need, is unfortunately not stocked in South Africa, and makes it hard for us to supplement.
For this reason, our Animal Department shares with us their important wish-list, and we share it wide and far to see if we can gather these items through the caring and willing nature of our followers.
Sometimes we receive items via mail but we've also had visitors bring wish-list items all the way from their home country to SA!
Our top rated online platforms:
We tried to break our items down into groupings to try and make it easier.
VETERINARY
Vet band
Gauze
Latex gloves (all sizes)
Syringes (1 to 50 ml)
Kidney dishes
Plaster of Paris powder
GROCERIES | TOILETRIES (Used for enrichment)
Spices and extracts (unexpired/unopened)
Food dyes (unexpired/unopened)
Paper lunch bags
Perfumes
Essential oil
Cologne
Non toxic bubble bath
Herbs
Sugar free Gelatin
ELECTRONICS
Radio player/CD player (get hand raised animals used to various sounds)
Small movable speakers for animal noises
Tablet/Ipad (smaller than 10 inches)
Wireless Temperature and Humidity Data loggers
Weigh scales
 
TOYS | SPORT | ENRICHMENT
Tetherballs
Hand mirrors
Plastic kiddies pools
Feeder tubes
Plastic traffic cones
Jolly balls
Puzzle feeders
Jolly balls (all sizes)
Inflatable toys
Disc "26" diameter with severe heavy duty wall
Washable paints (no acrylic
Hammocks for lemurs
Food pouch
Station markers
Teeter tunnels
Serval tubes
HOME | HOME IMPROVEMENT | KITCHEN
Natural fiber doormats
Wind chimes/belles
Large Rubbermaid tubs
Eye bolts various sizes
Karabiners
Bungee cords
Stainless steel chain
PVC pipes and caps
Cutting boards
Cutting knives
Plastic storage containers with lids– various sizes
Stackable Plastic Bins/Drawers
Handyman tool kit set
Full size stainless steel steam table/hotel pans
Spoons
Dust Pans
Shovels
250 watt Infrared heat lamps
Zip ties (all sizes)
Soft bristle brooms
Sponge mop
Freezer flaps to keep cold air in
Plastic flaps to keep flies out of animal kitchen
Food dispensers
OUTDOOR
Natural fiber deck brush/broom heads
Burlap bags
Misters/sprinklers nozzles for hoses
Sisal rope
Heavy duty water hoses
Power washer
Garden tools
Squeegees
Sponge mops
Hay feeders
Plastic plants for reptiles
Shade Cloth
Bug catchers
Fly traps
Animal Capture nets
DOG & CAT
Kong toys (all sizes and shapes)
Boomer balls (all sizes)
Animal travel crates
Heating pads
Stainless steel bowls
Clickers
 
SMALL ANIMAL
Chews for all small animals (rats, guinea pigs, rabbits unopened and unexpired)
Rat and Mice water bottles
Wooden hanging toys for birds
BIG PROJECTS (Best to most likely sponsor money for items to purchase)
Fix up of enclosures on adjacent piece of land
Add new enclosures on adjacent piece of land
Upgrade of existing enclosures and night houses on the premise (paint, mesh, poles, cement, plants, soil)
New small flat for hand raising
Supplies (wood, screw, steel) to build crates for tigers/lions in case of emergency evacuation
Supplies (wood, screws) to build platforms in cheetah enclosures
Redo thatching in enclosures
Artist to theme snake enclosure once area is bigger
Big roller bins for recycling area so everything can be packed neatly away until removal