The perfect gift for your family and furry friends!
We are excited to announce a new outlet on our premises!
The Roaring Ostrich offers a wide variety of ostrich products, acclaimed for their health benefits. From famous South African droëwors, to biltong and chews, and even more to our delight, a wide variety of healthy ostrich pet snacks from the Yips & Yaps range!
All their pet products are 100% ostrich and is suitable for all dogs due to its hypoallergenic properties. Also Bleach and chemical free, these treats are low in fat in is the perfect treat for your best (furry) friend.
Hugo du Plessis (Operations Director, Cango Wildlife Ranch) together with Maryke Hanekom (National Marketer, Klein Karoo International) proud and excited about this new venture for both parties.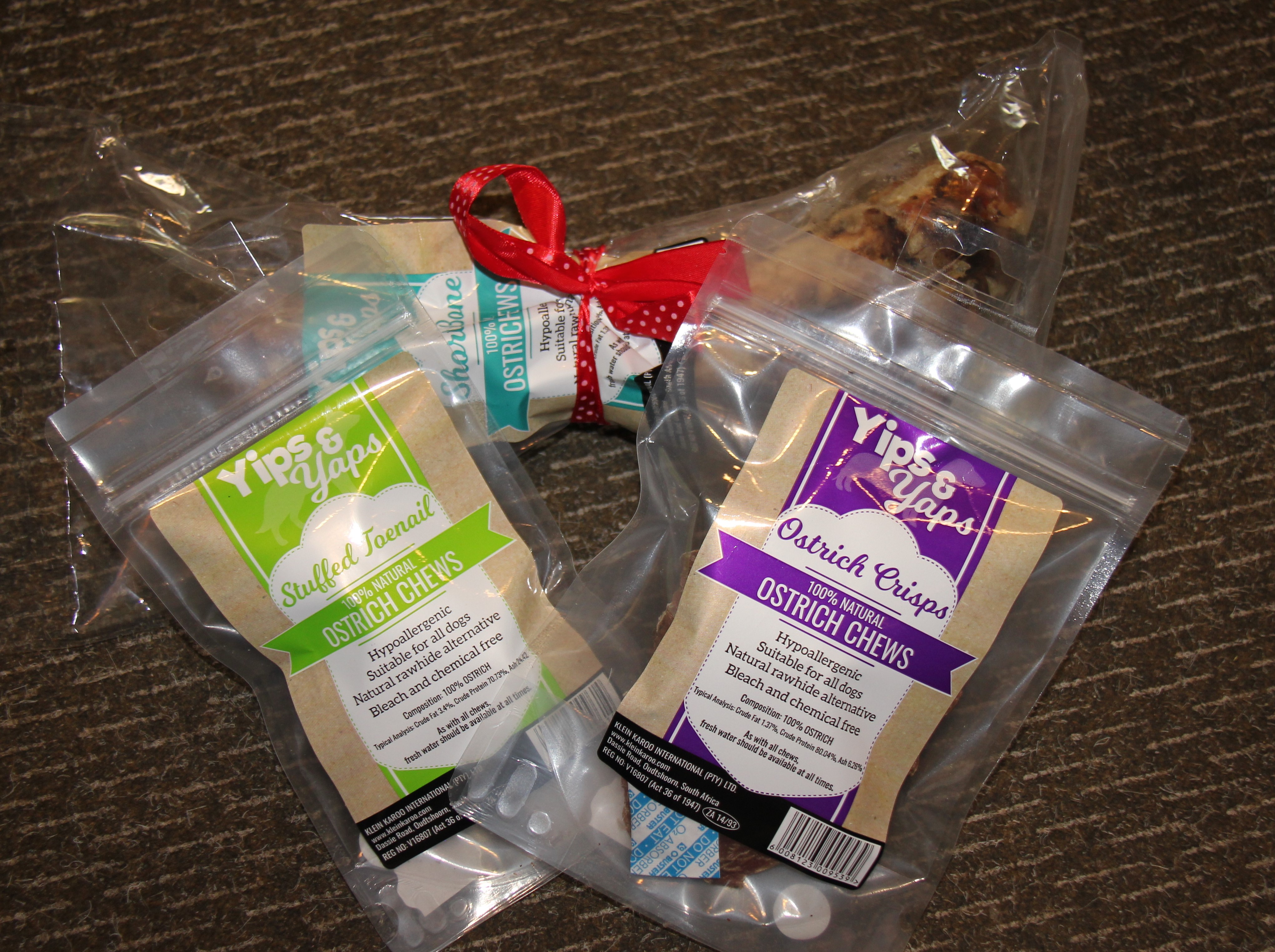 The perfect gift for under the family Christmas tree - because our pets are our family too!