Cango Wildlife Ranch Wins 2022 Tripadvisor Travelers' Choice Award
Posted on Tue July 5, 2022.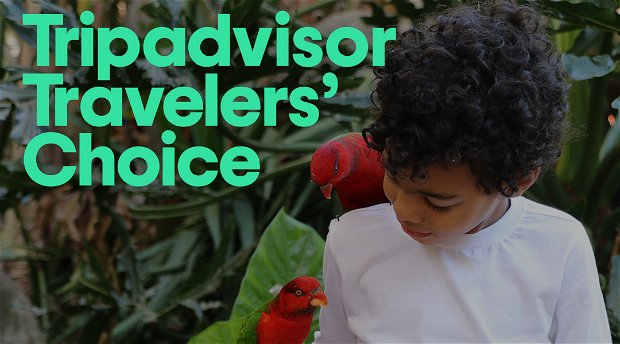 Listed among Travelers' Favorites a dozen times over!
We are proud to announce that we have once again been recognized by Tripadvisor as a 2022 Travelers' Choice award winner.  The award celebrates businesses that have received great traveler reviews from visitors around the globe on Tripadvisor over the last 12 months. As challenging as the past year was, we have managed to stand out out once more by consistently delivering positive experiences to all visitors.
The Travellers' Choice award was established in 2002 and is the highest honour TripAdvisor can bestow on an establishment. Previously, known as Certificate of Excellence honourees, the Travelers' Choice winners are rated among the top 10% of all listings on the global travel site. "We received our first Certificate of Excellence in 2011, and every year that followed, bringing our total to twelve consecutive awards celebrating premium visitor experience and service excellence! Our 'Hall of Fame' award takes pride of place nestled among the string of accolades."
"Of equal importance to us is our rating on Google Reviews, which is at a constant 92% excellent and similarly 94% on Facebook. Our mission to provide world-class experiences, learning and service remains paramount to our existence and we are extremely thankful to everyone who has taken the time to share their feedback with us."
"Congratulations to the 2022 Tripadvisor Travelers' Choice Winners," said Kanika Soni, Chief Commercial Officer at Tripadvisor. "The Travelers' Choice Awards recognize the best in tourism and hospitality, according to those who matter most: your guests. Ranking among the Travelers' Choice winners is always tough — but never more so than this year as we emerge from the pandemic. Whether it's using new technology, implementing safety measures, or hiring outstanding staff, I'm impressed by the steps you've taken to meet travelers' new demands. You've adapted brilliantly in the face of adversity."
CONSERVE. CARE. CONNECT.